National Sneak Some Zucchini Onto Your Neighbor's Porch Day isn't until August 8, but we were hit on July 15 this year.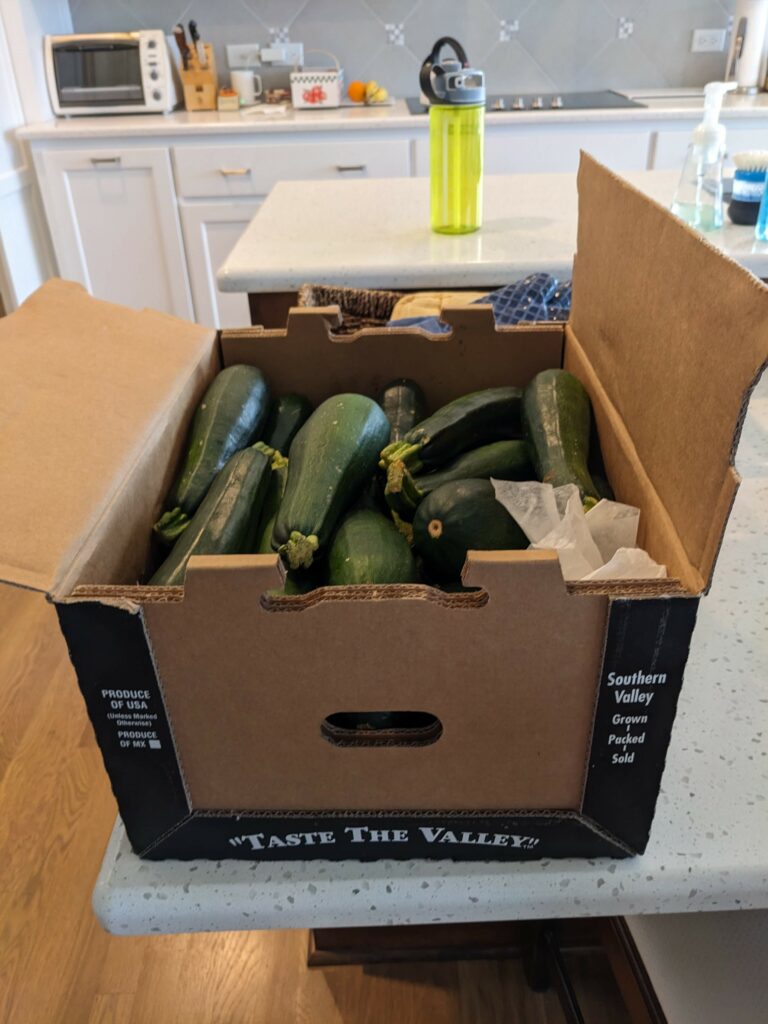 That was the day my husband brought home a box of zucchini from one of his activities. Apparently, he hadn't said "no" as loudly as the other guys in the group, so his friend dumped the box of zucchini on him.
Mind you, my husband and I will both eat zucchini, but neither of us counts it as one of our favorite foods. I was leaving town on July 17, and had plenty to keep me busy. Yet now, I had to deal with a box of zucchini?
I could have dumped the whole box in the trash, but that seemed wasteful. So I researched how to freeze zucchini.
It required blanching.
The last time I blanched any vegetables was in 1982. I recall being given a large quantity of tomatoes and other produce that summer. I made homemade tomato sauce and blanched the green vegetables. I hadn't enjoyed the process, but now I had to undertake more blanching.
On the morning of July 16, I got out two big pots, emptied our basement refrigerator of ice, and began blanching.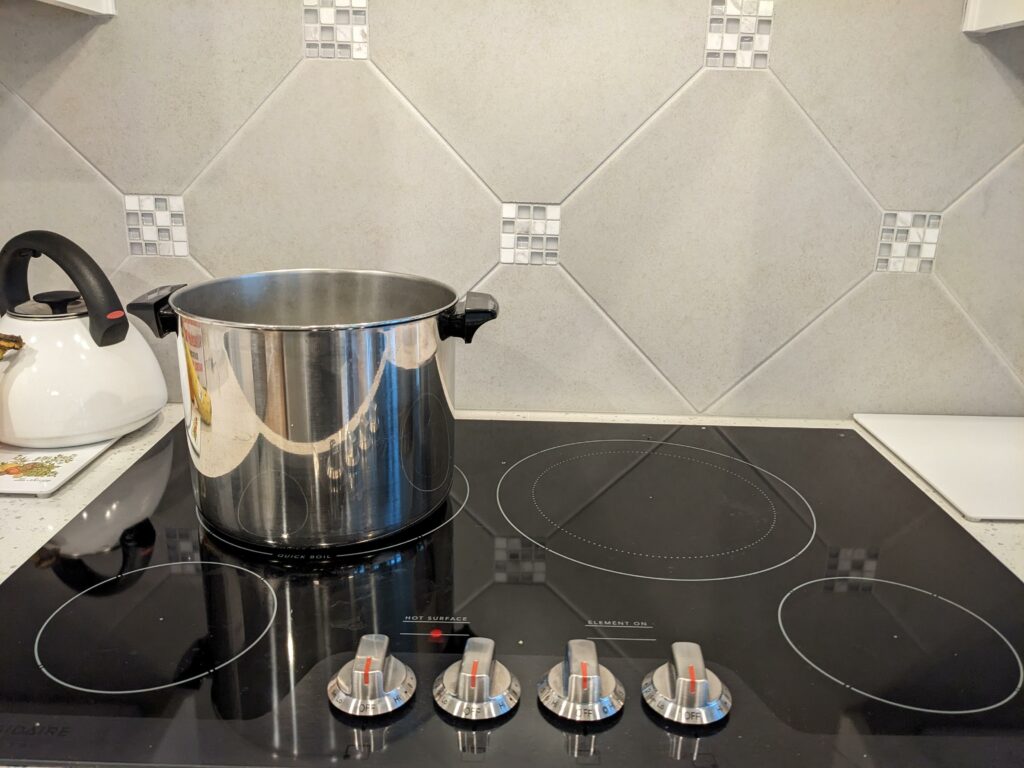 I filled four gallon-sized Ziploc bags with blanched zucchini, then put them in our freezer. That was all the space I had for unwanted zucchini. "That's it," I said. "I'm done blanching."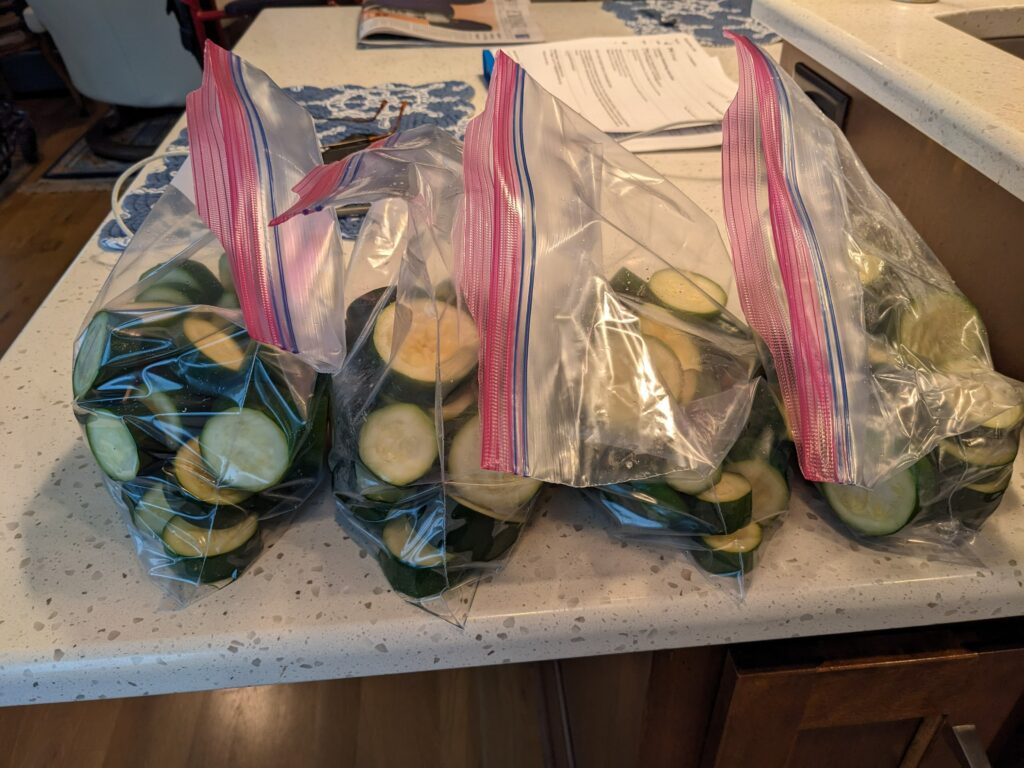 But zucchini still filled about a quarter of the box.
I put a few more zucchini in our refrigerator. "Eat these while I'm gone," I instructed my husband. "The rest you can give away or throw out. I don't care."
When I returned home on July 26, the box of zucchini was gone, but the ones I left in the refrigerator were still there. "What did you do with the box?" I asked my husband.
"It went out with the trash."
We've been eating the zucchini from the refrigerator every night since I got home.
And I foresee a lot of zucchini bread this fall.
Theresa is the award-winning author of historical fiction about settling the American West. Before she turned to writing, Theresa was an attorney, mediator, and human resources executive.
Follow Theresa on her website, https://TheresaHuppAuthor.com, or on her Facebook page, https://www.facebook.com/TheresaHuppAuthor.