Darlene Deluca
Short description or one-liner about the author.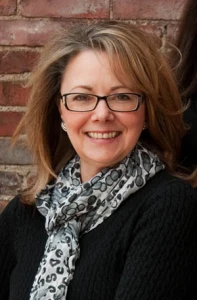 Hi! I'm Darlene Deluca, author of contemporary romance and women's fiction novels that explore relationships – what brings people together or keeps them apart.
My goal is to bring to life interesting characters that readers can relate to in real-life situations that combine a little fun, plenty of drama (with perhaps a tear or two), and big helpings of friendship, love and self-discovery, and will leave readers either cheering or sighing with a satisfied smile as they turn the final page.
I love to get lost in a good story with a glass of tea, a bit of dark chocolate and a warm, sunny beach. Happy reading to all!
Books by Darlene Deluca
The Story Between Us
Her agent warned her not to get attached to a fan. But children's book author Kristen Hanover is about to break the rules. Kristen meets a young boy who is a victim of a tragic accident and is drawn into the heartbreaking situation.
Six years ago, Reed Armstrong never imagined he'd actually become guardian of his sister's boy. Now he is, and most days he's not sure he's up to the task. When he and Dylan meet Kristen, Reed downplays his nephew's crush on the author. But as their lives become unexpectedly intertwined, he finds himself captivated as well.
Trouble is, she sells stories for a living. Does she truly care about Dylan…and Reed, or is she using them for her own career advancement?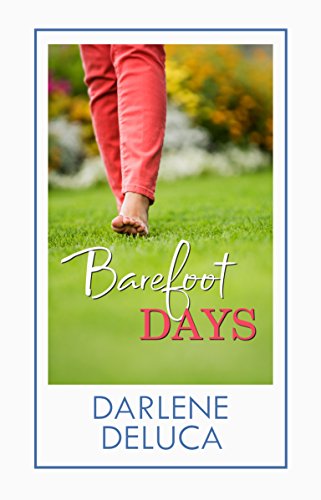 Barefoot Days (Women of Whitfield Book 3)
Mary Logan believes in the goodness of people. She believes in grace under pressure. But when the ugliness of human nature touches her family, and a series of seismic events shake up her world, she's put to the test again and again.
She and her husband are supposed to be enjoying a well-earned retirement. Their nest is empty. It's time to travel and re-focus. It's their time. But an alarming diagnosis and an unexpected announcement from their daughter change everything. Facing the possibility of a heartbreaking loss, Mary finds herself forcing smiles, keeping secrets, and worrying about the future.
Will a positive spirit be enough to see her through the challenges ahead?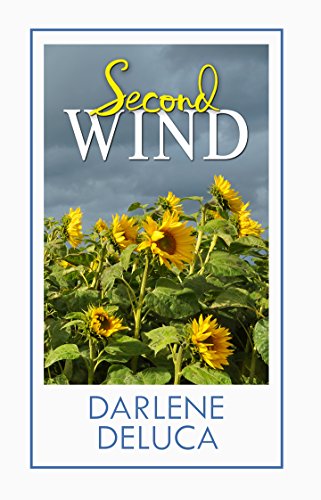 Second Wind (Women of Whitfield Book 2)
When a devastating tornado rips through the small town of Whitfield, Dana Gerard's home is reduced to rubble and her well-ordered life to chaos. In the wake of the disaster, she finds herself in financial straits and confronted by challenges that test her limits.
With support from longtime friends, Dana tries to rebuild her home, but that's not her only worry, and may be the least of her concerns. Change greets her from all directions – at work and within her own family. At a crossroads, Dana is forced to see her life with a new vision and to trust the one person she's determined to push away.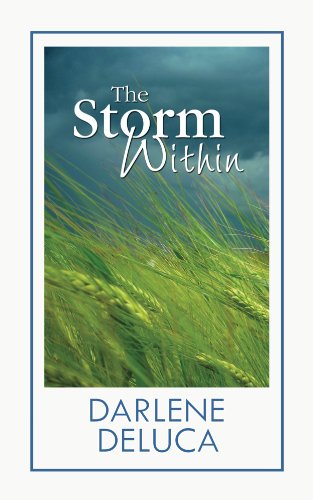 The Storm Within (Women of Whitfield Book 2)
They say, 'lightning doesn't strike twice.' But they're wrong.
Claire Stapleton is living proof. First, she loses her beloved son to war. Then, her husband to another woman. As the life she's known implodes, she struggles to pick up the pieces – to fit in. And in a small community like Whitfield, that's harder than she ever dreamed.
Overnight, Claire falls from toast of the town to talk of the town. Long-time friends rally around, but confused and off-balance, Claire finds herself traveling a lonely, unfamiliar road without a map. And there are no detour signs to help her get back on the right track. Spiraling on a self-destructive path, Claire fights to find her way – and a reason to start over.
They say, 'what doesn't kill you, makes you stronger.' Could they be right?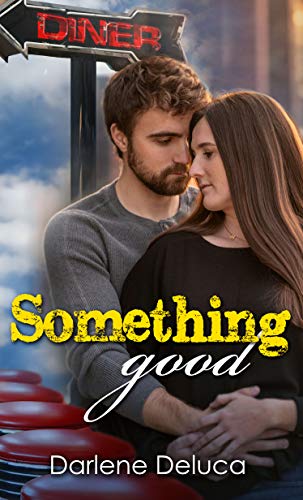 Something Good
A mistake. A blessing. A tragedy.
And now, Mandi Evans has made it her goal to fade into anonymity. Once a straight-A student with her choice of colleges, she's withdrawn into a life that consists of two jobs, an online class, and memories. Crippled by the past, she feels unworthy of a better life – until Lane Whitmore walks into the diner where she works six nights a week.
An urban planner, Lane is looking to revitalize the rundown part of town where Mandi's hidden herself away. He can't help but notice this diamond in the rough as well, and what starts as simple good times grows to . . . something more.
With Lane, Mandi feels alive again, and she makes a bold decision – one that could chart her course on a path to redemption. But will keeping her plan a secret from Lane turn out to be the biggest mistake of all?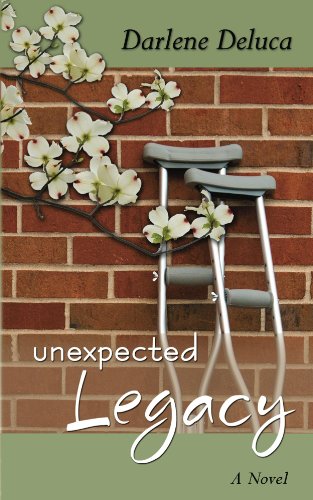 Unexpected Legacy
Matt Dalton's world is spinning off its axis. Without warning, he's thrown into the world of parenting a teenager. Matt meets his son for the first time when the sixteen-year-old is dealing with the consequences of a tragic car accident. Not only has Brady lost his best friend, he faces disability and scars both physical and emotional.
Determined to do whatever it takes to give his son a second chance, Matt looks to his alma mater to step up and help Brady regain his athletic abilities and sense of self. But sparks fly when he meets the high school principal, the captivating Kate Austen. Kate is ready to take Brady under her wing, but to her that means helping him refocus and find a new passion – using his brains rather than his brawn. Kate fully expects the younger Dalton to come with issues and challenges . . . his father may prove to be the biggest one of all.
Though the chemistry is hard to ignore, Kate fights to keep her personal feelings and professional life separate. At the same time, Matt struggles to gain his son's trust, and Brady must face the road to recovery and find a way to accept the changes in his life.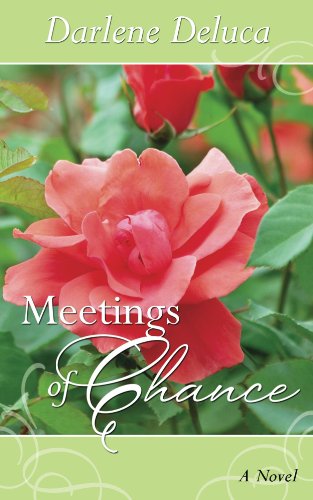 Meetings of Chance
She wants her old life back . . . He wants to leave his behind.
After her mother's death, Megan Monroe is convinced her life has been tossed into a high-speed blender. Normal is long gone. While dealing with a grieving father, single-handedly running the family's floral business and trying to re-shape her own career, she's suddenly confronted with a troublesome new neighbor and an explosive secret from her mother's past.
She can't tell her father, and her sister refuses to believe, so Megan presses on alone, forced to carry a secret she didn't even want to know. Determined to uncover the truth, she finds herself turning to a man she's not sure she can trust.
Tom Blake has fled his city life to escape the publicity of a high-profile divorce. Planning to lie low, he has no intention of being drawn into someone else's family angst. But he runs into more than he bargained for when he meets his new neighbors. In an unexpected turn of events, he finds himself thrust into the role of confidante and on the last path he wanted to travel – a path that threatens his plans for the future.