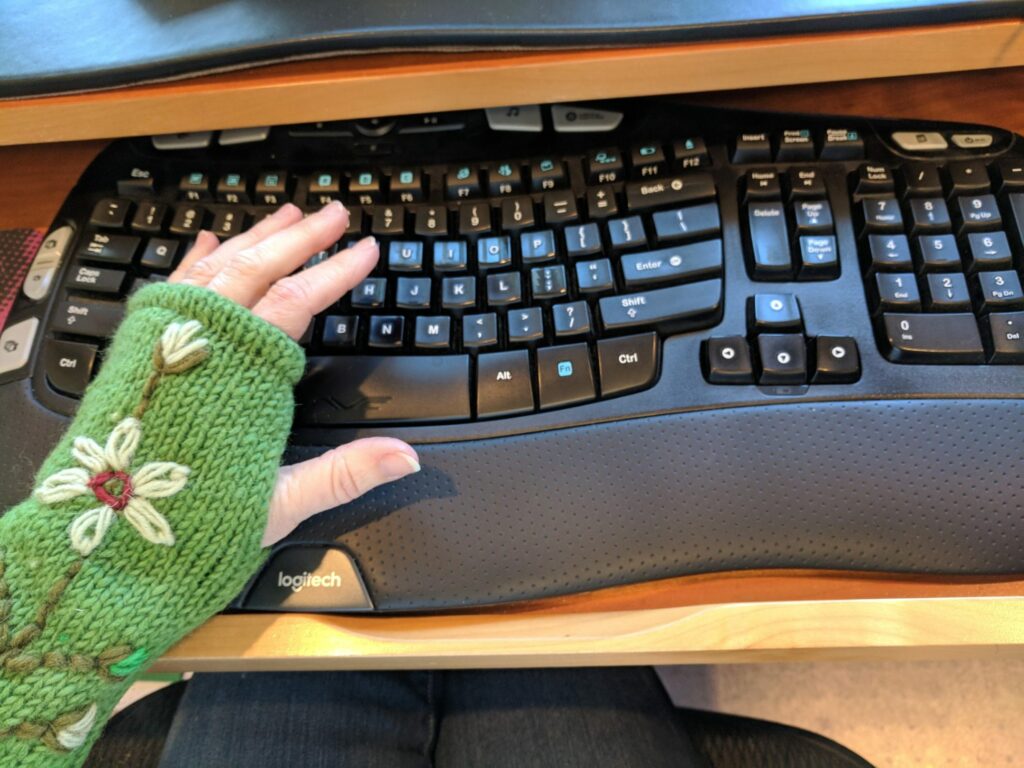 I built our house so I could have an office with a view. And I have a lovely view, even in the winter time.
But the one drawback to having my office in the lower level of our home is that it gets cold. I keep a thermometer in the office, and when it gets below 66 degrees, I turn on the little space heater I bought.
Then I can keep on writing. If I put on my fingerless gloves. These were a gift from a niece who can knit, which I cannot do.
Of course, sometimes I can't write because I'm staring out at the view. No heaters or gloves can help with procrastination.
What do you do to stay warm in winter?
Theresa is the award-winning author of historical fiction about settling the American West. Before she turned to writing, Theresa was an attorney, mediator, and human resources executive.
Follow Theresa on her website, https://TheresaHuppAuthor.com, or on her Facebook page, https://www.facebook.com/TheresaHuppAuthor.